What happened to this being a website to track KIWC (Killer Instinct World Cup)?
The purpose of this website has shifted. In 2021, the main purpose of the website and the excel file it originated from was to track the tournament circuit. During the circuit, ShaolinPretzels (NOTE: Not the KI player Shaolin) and I (SneerfulWater57) often talked about the end game of the website. One thing I wanted to do was track and maintain records for past, present, and future KI events. This is now the website's direction. And there are other things we have discussed, but that's a discussion for another time.
I've had multiple names in my time playing KI in tournaments, what happens here?
If you have multiple gamertags that you want to see consolidated into one, please message me with all prior tags and your current tag. Please be aware that there are two stipulations. One, the tag you want to consolidate your records under must be your current one and one you've used for at least two events. Two, you cannot change records to past tags.
I also reserve the right to not consolidate records; this could be for reasons like multiple requests in a short period, attempts to troll, consolidating tags that are not yours, etc. As an important aside to this, some tags have already been consolidated. This is due to reasons like me contacting a TO directly to confirm identities or if I personally know these different tags are the same person. If not even relatively unsure, I will leave tags unconsolidated.
Why doesn't a particular tournament show up or only partially show up?
The primary reason is that a bracket does not exist for that tournament. KITracker functions on needing a bracket or in some cases, a tournament video. One of the other reasons is that I didn't find it. If so, just let me know and I'll see about getting it added. Otherwise? There are a few reasons I've excluded full or parts of tournaments. Round-robin tournaments are not tracked is one reason. The bracket is incomplete or the bracket does not record match scores and only lists W/L.
I think I should have more Top 8 finishes than what is being shown, is there a reason why?
Yes. Historically, reaching Top 8 is an accomplishment, not a given. Therefore, any tournament with less than 16 entrants will not have Top 8 placings noted for players in that event that reach that point. However, reaching Grand Finals and/or winning the tournament will continue to be noted. Yes, it does make the records a little wonky and it might be looked at as nitpicking. But please understand that this is so that when people look at records like number of tournament wins, number of grand finals berths, or top 8 berths, they are not ballooned for playing in smaller events. It's not perfect.
How often are records updated?
There is no set schedule for updates to KITracker.com. Sneerful will attempt to maintain a once-a-week update to keep up with weekly events and/or other events that come up.
What events are being or have been tracked?
Please see the Events page for a full list of tournaments and original brackets that have been added to KITracker.com.
Who is running this website?
Two men. We'll introduce ourselves, who we are, and what we do.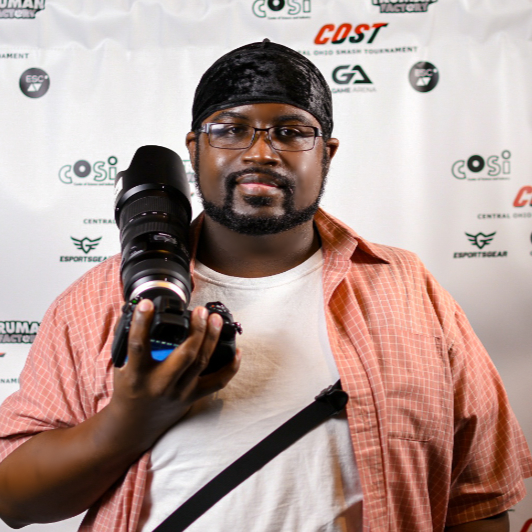 Photo Credit: Earl Carlton, ESC AV
SneerfulWater57
My tag is SneerfulWater57. I've loved fighting games for almost as long as I've been playing games and have played a ton of Killer Instinct. Won a handful of events, placed well in some others but I enjoy competing and testing myself. I handle all data entry for tournaments and player profiles and handle problems related to that.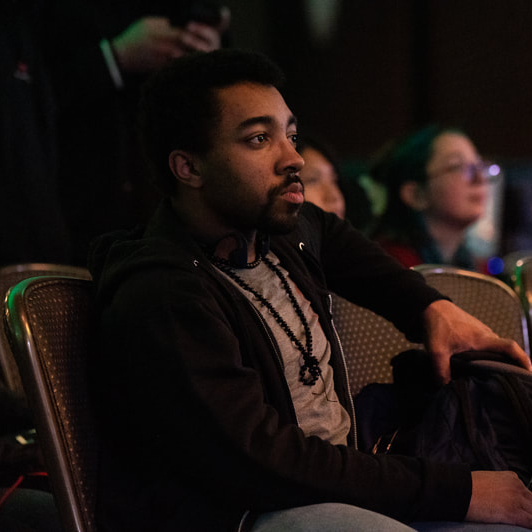 Photo Credit: Markus Adams Photography
ShaolinPretzels
Hi, I'm ShaolinPretzels. I am a software engineer by profession, but my core passion is fighting games and the FGC. Although I am a certified KI casual, I have won events in other fighting game titles such as Street Fighter V and DNF Duel. I also have top placements in Samurai Shodown and GranBlue Fantasy Versus. I handle the programming end of the website. This includes everything from the backend we use for data entry to the design and presentation of the website.
We've talked at length about the origins of the website.
In this interview, we summarize our experiences getting KI Tracker up and running.